iBoxer Striptease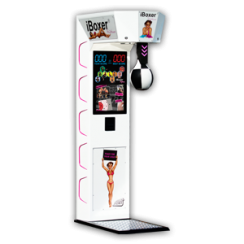 KingPin Boxer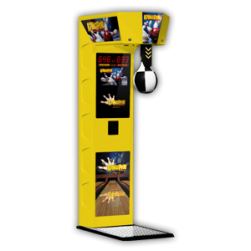 Kingpin Boxer is a bowling theme boxer machine created in cooperation with Steltronic company to fit in bowling center locations. First game is a power game, second game simulates bowling frame – first punch hard as you can to knockdown max pins, second punch for accuracy to knock down the others, to get spare.
Angry Penguins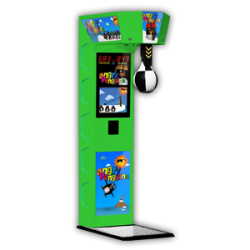 Power meter boxer machine combined with funny flying penguins animations. Angry Penguins – Harder you hit the punch bag the penguins journey is longer, your score is better. Great machine for FECs (Family Entertainment Centers) and amusement park locations.
Wild Wild West Boxer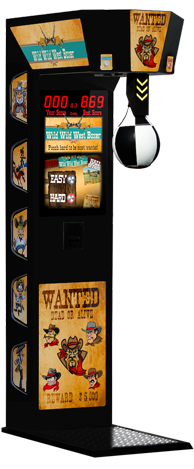 For big and small cowboys.. Wild Wild West Boxer is a western theme based boxer machine with 2 games. Power game scores are shown as bounty on wanted posters of dozens of characters.
Warrior Boxer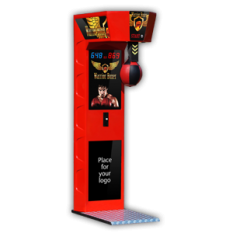 The Warrior Boxer is a coin-operated amusement machine. Sometimes simplicity is the best solution. We have a machine specifically for such circumstances. Simple machine with same high-quality known from our video boxer machines in the same slim body.
Army Boxer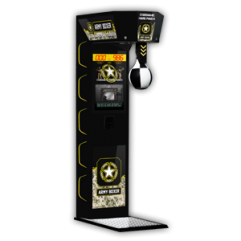 Army theme based boxer machine with 4 games. Army Boxer – Power games scores shown as machine gun shooting target. Time of reaction game based on fast shooting range training. Accuracy game scores based on long range sniper training.